Bespoke Infrared Sauna
Sauna360 helped to realise an unusual and impressive cabin which made the best use of the space available. A large bulk head, which could not be amended due to the listed nature of the property, was accommodated with a dropped ceiling and enhanced with subtle down lighting to create a relaxing and tranquil environment.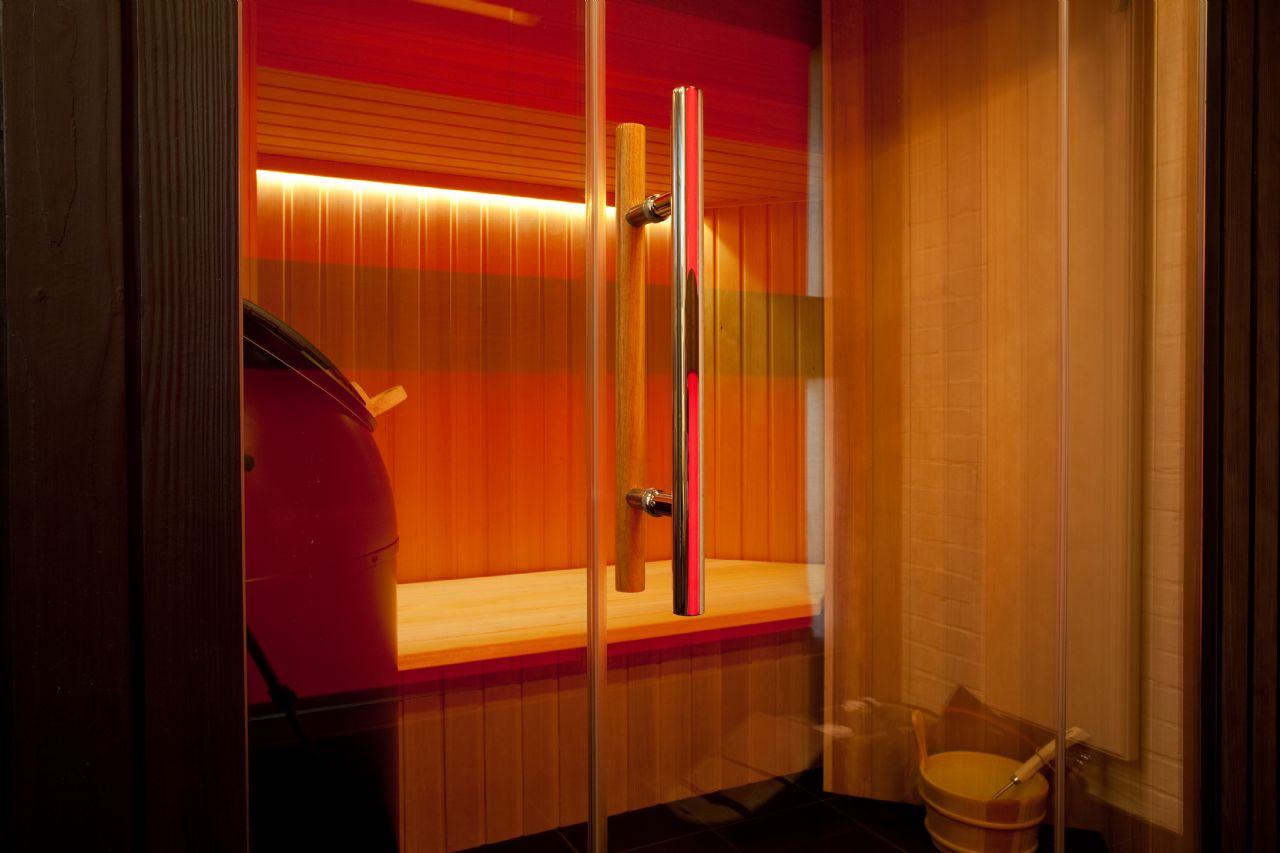 A subtle blending of low conductive abachi benching with warm Canadian Hemlock wall panelling offers a clean and smooth wood finish to complement the unusual and zig zag shape of the cabin. This layout was picked to provide two comfortable alcoves facing one another for bathers to sit back in comfort enjoying all round infrared heat. The all glass fascia, constructed from low iron glass, offers exceptional optical excellence and is completed with neat and unobtrusive chrome accessories.
The saunatonttu heater was the obvious choice for this project. Its triangular construction lends itself perfectly to the angled shape of the recess available.
Incorporating several patented features, the Saunatonttu offers near instant sauna heating as a result of its large rock store and super insulated shell. This means the sauna is available to use without planning or preheating the cabin.
The sauna maximises the space available with the provision of elegant compartments which face each other for comfortable bathing using the bench for stretching out.
The suspended ceiling allows subtle downlights to be used to maximum effect to create a soft and subdued wash of light around the cabin enhancing the overall relaxing sauna experience.
The innovative design is created using infrared panels which are completely concealed behind the rear wall to make the cabin multi use – both Infrared and traditional sauna can be utilised – without any compromise to design.